---
Kills 'salts' in walls. Can be used on bare masonry, bare render or bare plaster - will not penetrate paint. Usage rate: apply with a brush at a rate of 5 - 10 square metres per litre, depending on the roughness of the surface, twice. Damp the wall with fresh water before each coat.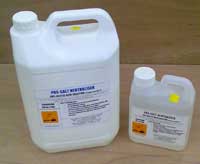 Coverage - allow 5 to 10 square metres per litre, depending on wall roughness.
1 litre - £14.70 -
5 litre - £47.35 -
---
Tanking Slurry Powder
20kgs - Professional with BBA Certificate, in a tough plastic pail - just add water. For coating concrete, brick and stone walls and floors.

Coverage - 2 to 3 square metres of two coats
Apply with a soft brush - wall paper type or from a dustpan and brush set.
Universal Joint Filling Mix - Fillet Seal for the floor to wall gap joint.
Universal Fillet Seal - 25kgs - £53.60 -
Leakstop - Hydraplug, for instant leak and weep sealing.
Hydraplug, 5kgs - £23.98 -
In re-sealable plastic pail.
---
Wall Mesh Membrane Kits with FREE Damp Proofing Cream included
Replaces sand and cement render after the insertion of a Damp Proof Course - special 1 metre roll cut to size. Only 3mm thick. Plaster or fix plasterboard with adhesive.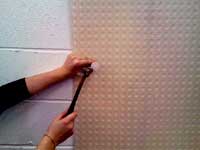 Also available in 2 metre widths, 3mm or 7mm thick. Call 01626 872886 for help.
Fix with bang in plugs, then Plaster or Plasterboard.
For full Membrane information:
Click here to Visit our Specialist Membrane Shop
---
Prices for Example Kits - Plaster Slimline Mesh Membrane Kits with Plugs and Sealing Rope
Kit 2 - £40.27 - 2 x 1 metre -
Kit 3 - £50.49 - 3 x 1 metre -
Kit 6 - £81.16 - 6 x 1 metre -
Kit 10 - £141.63 - 10 x 1 metre -
Many other Kits are available or you can purchase complete rolls of Membrane, plus accessories to suit.
Note - we can offer lower prices if you wish to use Plasterboard, (instead of plastering with Bonding and Finish}
---
Technoseal Rubber SBR Based Tanking Paint
Use outdoors or indoors - one pack. Ultra strong damp proofing rubber membrane, applied by brush, available in black and white.
Perfect for sealing walls partly below ground, external walls below the DPC and to seal damp concrete floors.
5kgs covers about 20 sq. metres on a smooth surface.
Can be used under plaster or a screed to provide a damp proofing layer.
Buy Technoseal SBR Based Rubber Paint
Black - 5kgs - £30.46 -
White - 5kgs - £30.46 -
---
Ultra Epoxy Tanking Seal Coat Paint - use indoors only - two pack.
Ultra Epoxy Seal coating is perfect for sealing damp concrete floors, damp screeds, damp slab and tiled floors, to prevent the passage of moisture and moisture vapour.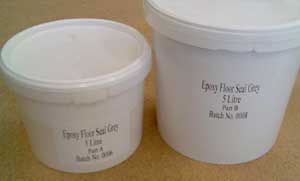 1 litre - 2.5 to 4 square metres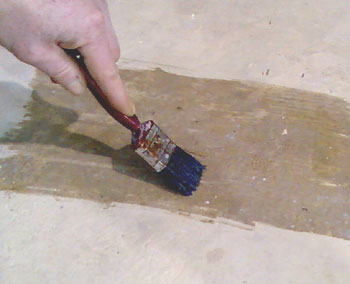 Can be used to prepare old or new concrete or screeded floors for direct laying of wooden floors. It acts as a complete vapour barrier.
Coverage rates - smooth surfaces, per coat
1 litre - 2.5 to 4 square metres
2.5 litres - 6.25 to 10 square metres
5 litres - 12.5 to 20 square metres
Allow for two coats minimum. Cover the top coat, whilst wet, with dry gritty sand to give a key for adhesives.
---
Prices for Ultra Epoxy Seal Coat
Ultra Epoxy Seal coating - Clear
£38.65 per 1 litre -
£66.35 per 2.5 litres -
£124.47 per 5 litres -
Ultra Epoxy Seal coating - Grey
£38.65 per 1 litre -
£68.24 per 2.5 litres -
£128.42 per 5 litres -
---
Bondacryl - SBR Based Additive
1. Bonds a repair mortar (sand and cement) to old concrete or render, when used as a primer.
2. Makes a sand and cement mix waterproof, when used instead of water.
3. Allows 'screeds' to be laid much thinner than normal - down from the normal 50mm minimum to 12.5mm thick.
4. Reduces shrinkage and the risk of cracking when used in sand and cement mixes.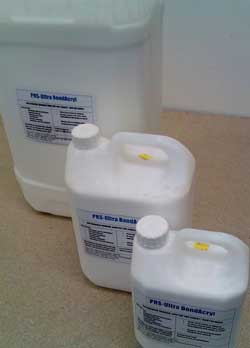 Usage rate - see our guide in the Data Sheet - click here.
Buy Ultra SBR Additive Bondacryl
Bondacryl 2.5 litre - £18.96 -
Bondacryl 5 litre - £28.94 -
Bondacryl 25 litre - £98.88 -
---
Replastering Finishing Pack
The Pack includes Replastering Additive for the Render backing coats (2.5 litres), Boron Gel 20% (500cc) for treating the back of skirting boards, Replastering Paint (2.5 litres) which breathes and Anti-Mold Additive (2 x 50cc) to prevent mould growth in your new paint.
Renderproof - concentrate for sand and cement plaster/render - add water at 40:1 - 2.5 litres for 10 square metres, 5 litres for 20 square metres.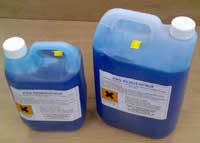 Replastering Paint - For use after replastering, either with sand and cement backing coats or normal, lightweight Gypsum plasters. This paint is special - it breathes - allow water vapour to pass through. The walls dry out properly and the paint does not bubble or lift off, as a regular vinyl paint might. It is also an Anti Mould paint, actively preventing the growth of surface moulds, such as Black Spot Mould.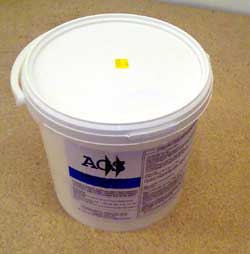 Discounted product pack
Replastering Additive alone -
2.5 litre - £15.97 -
5 litre - £25.87 -
Replastering Paint -
£15.88 - Replastering Paint -
---
Professional Quality Damp Meter
with Timber and Masonry digital scales, battery and calibration test facilities.
Damp Meter - £49.56 -
---
Handy Hygrometer for measuring Relative Humidity and Air Temperature. This allows you to prevent Mould growth by either regulating the heating and ventilation, or by adjusting your Dehumidifier. A vital tool for assessing the risk of Condensation.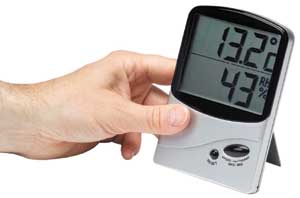 Jumbo Readout - £24.20 -
---
Quick DIY Master Class in Dampness and Condensation
50 pages of solid information in an A5 format.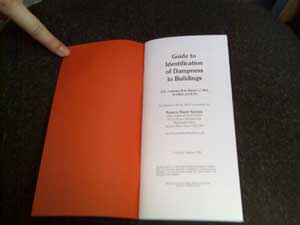 Become your own Expert in 1 hour! Buy our "Dampness in Buildings" reprinted book by national dampness treasure, Graham Coleman. A great read, short and to the point.
Printed Book - £9.99 -
Book Download only - £5.99 -
For more Surveying Tools go to our Surveying Shop: click here
---
Note - all products are subject to delivery charges according to weight and volume, plus VAT.
We do not guarantee delivery times or dates, although every Order received by 2pm is sent out the same day and goods usually arrive on the Next Working Day, for the majority of Mainland UK Postcodes.
---
Use any of our Shopping Pages to place goods in your Shopping Basket - they all use the same Shopping Cart system.
Click to view your Shopping Basket

or continue shopping by clicking on one of our Shops below.
OUR SHOPPING PAGES
---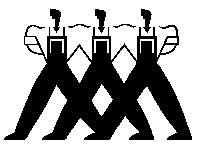 Property Repair Systems
TEL: 01626 872886
E: help@propertyrepairsystems.co.uk
---
---
Other Property Repair Systems Sites:
www.boron.org.uk - how to use Boron based insecticides/fungicides to treat timber rots and insect attack
www.deck-treatment.co.uk - how to treat patio decks and yacht decks
www.dryrot.biz - how to kill Dry Rot in buildings
www.drywallandfloor.co.uk - membranes for lining damp walls, floors, basements and cellars
www.epoxy-info.co.uk - epoxy resins for repairing wood, concrete, brick and stone
www.fire-door-paint.co.uk - upgrade doors to 30 minutes fire resistance
www.joist-repair.co.uk - how to quickly repair joists and beams of any size
www.propertyrepairsystems.co.uk - our Home Site
www.steel-fire-paint.co.uk - treat steel with Intumescent Paint to provide fire protection
www.timber.org.uk - systems of repair, with step by step methods
www.timber-repair.co.uk - how to repair timber beams
www.woodworm-info.co.uk - how to kill and prevent woodworm and death watch beetle
www.woodworm-expert-advice-forum.org.uk - all your questions and our answers about woodworm treatment DIY
---
Site written by: David Moore
David Moore, B.A. (Hons.), C.T.I.S., C.R.D.S. Technical Author
Google+
---