First, check for high ground levels, leaking gutters and downpipes, water leaks. A Damp Proof Course must be at least 6 inches (150mm) above abutting ground level (whether internal or external), to avoid splash up or 'bridging'.
How Rising Dampness is Blocked

Before Treatment
After Treatment

---
Method
1. Drill 12mm diameter holes at 120mm intervals in the mortar course (or via the brickwork, angled down to meet the mortar course) selected to be at least 150mm above outside or abutting ground level
2. Fit the extension nozzle to the cartridge tube and load into the skeleton gun
3. Inject cream from the bottom of the hole outwards until the hole is full.
4. Replaster to our specification.
5. Treat any skirting boards or joinery with Boron Ultra Gel.
6. Holes can be capped with mortar or fitted with a plastic plug
Replastering to a minimum of 1.2 metres internally, to our specification, using sand and cement and Renderproof integral waterproofer, is required to finish the job and to prevent 'salts' damage to plaster finishes and decorations.
---
Our Products required: Quick Cream DPC, Skeleton Gun - either a 380cc or professional 1000cc, Option - Calibrated Dose Gun.
Optional Products: Renderproof Replastering Additive (5 litre), Wall Plugs, Boron Ultra Gel (2.5 litre), UltraProof exterior wall treatment (5 litre or 25 litre), Anti-Mould Paint (2.5 litre), Professional Skeleton Guns (380cc or 1000cc), Professional Extension Nozzle (for repeated use with 1000cc cartridges)
Tools Required: 12mm masonry bit, electric hammer drill, eye protection
Click here to visit the Damp Shop
---
Typical usage rates:
4.5 inch thick (115mm) single leaf wall - 1000cc (1 litre) per 9 metres, inject from either side
9 inch thick wall (230mm) double leaf solid or cavity - 1000cc(1 litre) per 4.5 metres, inject from one side or from both sides.
18 inch thick wall (460mm) solid or random fill - 1000cc (1 litre) per 2 metres, inject from both sides
---
Replastering Notes:
Don't forget that replastering is essential if dampness has affected your plaster because of the 'salts' that come with the water: you have two options - either replaster to our specification using sand and cement, with Renderpruf salt inhibitor/waterproofer in the water or look at the Wall Membrane option. Wall Membranes offer a considerable improvement over sand and cement - they produce a warmer surface, can be insulated easily and can be directly plastered with lightweight, modern plasters, like Carlite Bonding.
For easy fix Membrane information go to: www.drywallandfloor.co.uk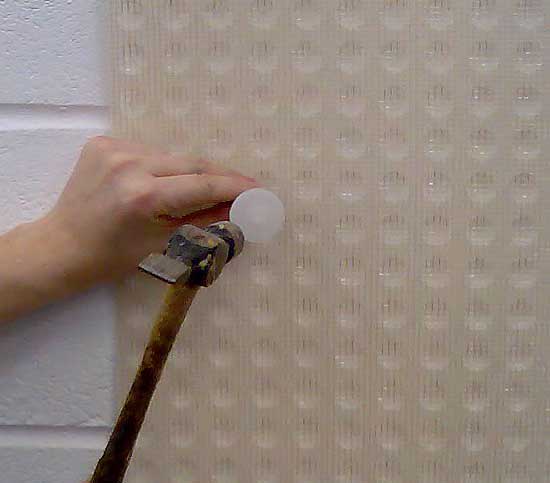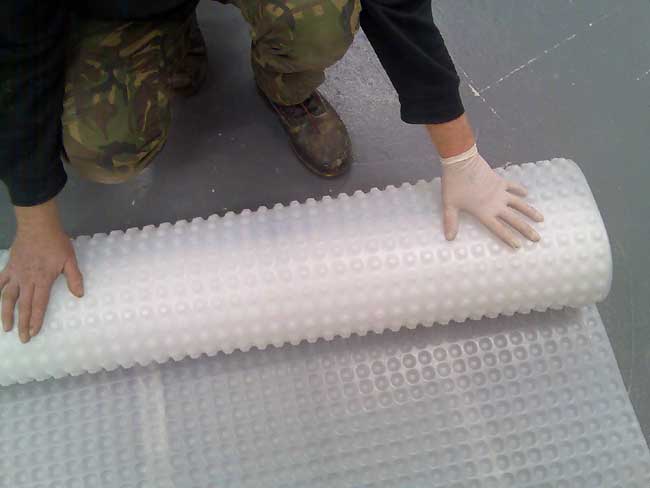 Click here to visit the Damp Shop
---
Home | Damp| Plastering | Membrane | Damp Meters | Anti-Mould Additives | Privacy Policy| Returns Policy Contact
---
Property Repair Systems
Unit 3, Olympus Business Park, Kingsteignton Road Newton Abbot, Devon, TQ12 2SN
T: 01626 331351 F: 01626 331143
E: help@propertyrepairsystems.co.uk
---
Other Property Repair Systems Group Web Sites:
www.boron.org.uk - how to use Boron based products to control rots and insect attacks in wood
www.deck-treatment.co.uk - how to treat patio decks and yacht decks
www.drywallandfloor.co.uk - how to fit plastic dimpled sheets to damp walls to provide a new, dry decorative surface.
www.dryrot.biz - how to cure and prevent Dry Rot
www.epoxy-info.co.uk - epoxies, polyesters and polyurethanes for all applications
www.joist-repair.co.uk - how to quickly repair joists and beams of any size
www.furniture-outdoors.com - all weather cane garden furniture, luxury Danish designs
www.joist-repair.co.uk - how to quickly repair joists and beams of any size
www.propertyrepairsystems.co.uk - fire retardent paints, hygiene products, metal bracket manufacture, crack injection
www.timber.org.uk - systems of repair, with step by step methods
www.timber-repair.co.uk - how to repair timbers in buildings without wrecking the place
www.woodworm-info.co.uk - how to kill and prevent woodworm and death watch beetle
---